enviroCar invites you to use your car's sensor data for exploring the effect of your driving style on environmental aspects such as fuel consumption, CO2 production, or noise emission. All you need is an OBD2 adapter (available at Amazon starting from 18,-€) and our enviroCar App.
enviroCar enables you to share your car's sensing data. With your data you can contribute to better urban planning and smarter cities and answer questions such as:
what are the actual spatial characteristics of fuel consumption in your city?
how to optimize traffic planning to reduce emissions effectively?
what to learn from average speed maps?
…
The figure below shows the concept of enviroCar: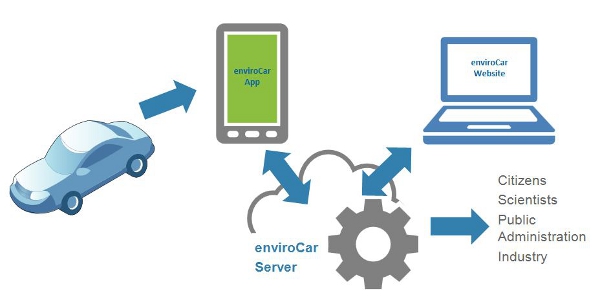 The analysis of collected data can result in great analyses such as this one, noise emissions caused by cars within a city: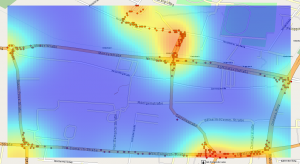 Now, you are asked to contribute to the success of this project!
If you are as enthusiastic as us about the possibilities of such a platform, please SUPPORT us through our crowd-funding initiative on Indiegogo.
Also, please spread the word and LIKE us on Facebook and FOLLOW us on Twitter!