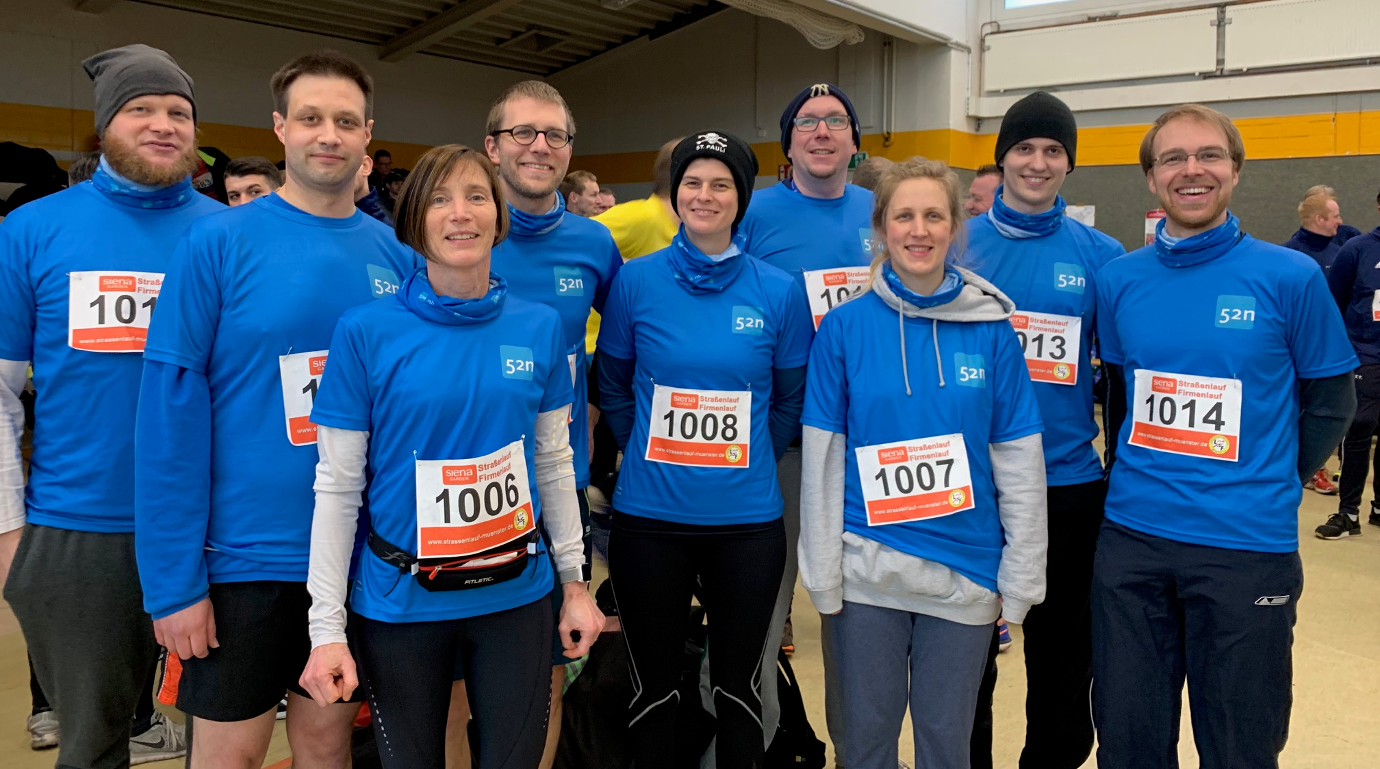 Decked out in new running shirts and scarves, 52°North took advantage of the cool weather and a hiatus in the rain to participate in this year's Firmenlauf this past Saturday.
Three teams entered the 5k race. Once again we had some great results!
Team 1 came in twelfth among the Women's Teams, Team 2 finished with a 50th place and Team 3 came in 76th place among the Men's Teams (see results below)!
Many thanks to those who helped out and congrats to all!!!
52°North Team 2 ranked 50th in the men's division with at total time of 01:18:18
| Name | Time | Place | Place AK |
| --- | --- | --- | --- |
| Jan | 22:20 | 66 | 17 |
| Carsten | 23:57 | 104 | 22 |
| Benjamin | 32:01 | 269 | 54 |
52°North Team 1 had a total time of 1:27:25 and ranked 12th in the women's division

| Name | Time | Place | Place AK |
| --- | --- | --- | --- |
| Ann | 24:07 | 8 | 1 |
| Conny | 29:37 | 41 | 7 |
| Imke | 33:41 | 61 | 28 |
52°North Team 3 ranked 76th in the men's division with a total time of 1:30:03

| Name | Time | Place | Place AK |
| --- | --- | --- | --- |
| Martin | 23:48 | 103 | 37 |
| Fadi (aka Specki) | 28:13 | 232 | 72 |
| Eike | 38:02 | 292 | 60 |