This week Simon and Daniel of the 52°North team took a welcome trip from grey Münster to sunny Barcelona to join an impressive list of lecturers at the IC_Cartotechnology study programme (International Course on Management and Applied Techniques in Cartography).
IC_Cartotechnology is a postgraduate degree offered by the  Institut Cartogràfic i Geològic de Catalunya (ICGC). The lectures took place there as well and introduce the students to a very broad range of topics ranging from photogrammetry, geospatial modelling and GNSS technologies to augmented reality and cartographic design (to name just a few). Some of the students in the programme attend the afternoon classes after a full day of work but all of them were very interested and observing listeners.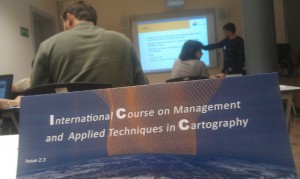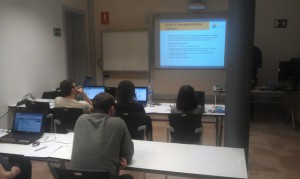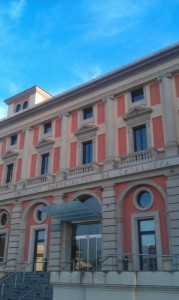 Simon and Daniel introduced them to the topics of Spatial Data Infrastructures and Open Source software. There were many new abbreviations to learn, as you can imagine: CSW, WMS, GPL, FSF, SOS, OSI and WFS, and many more. On top of that, the students with diverse backgrounds in Geography, Mathematics and Biology, of course were introduced "hands-on" to some of the great geospatial open source software projects. Thanks to the OSGeo Live DVD this was are very smooth endeavour. Simon and Daniel hope they could get the students interested in a few new software projects beyond desktop GIS, take away the fear of OGC specifications, and open up a window into the open source community.