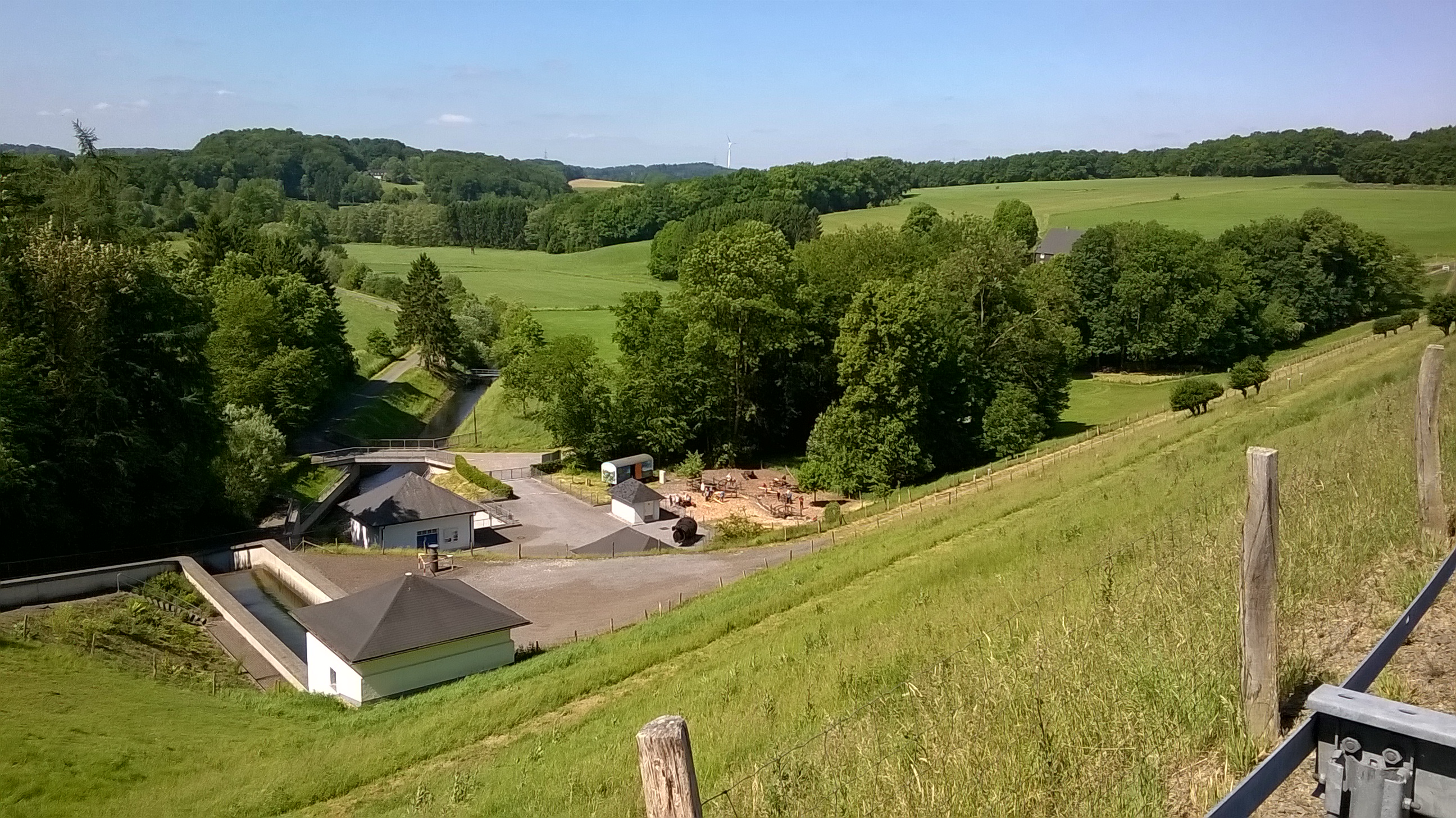 On Monday, June 8th, Daniel Nüst, Simon Jirka and Christoph Stasch participated in the TaMIS (dam measuring information system) project kick-off meeting at the Bever Valley Dam (Bever-Talsperre) in North Rhine Westfalia. It also included a guided tour of the dam's control corridor and its measurement technology.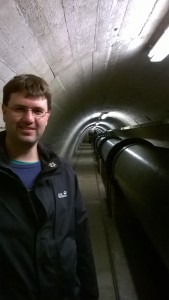 The central challenge of the TaMIS project is to ensure the reliable and real‐time prediction of potential natural hazards caused by cascading effects in the vicinity of dams using the continuous and comprehensive survey and model‐based analysis of associated geographic information. The project extends the state‐of‐the‐art technology through research on a highly innovative sensor technology. This technology is based on underground sensor networks, a comprehensive communication architecture allowing the direct transmission of information via standardized interfaces, and development of a detailed forecasting model for differentiated risk analysis, while leveraging existing measurement equipment.
The well‐balanced consortium consists of the dam operator Wupperverband, the  TerraTransfer GmbH, the Dortmund Technical University and 52°North. 52°North will be responsible for the standards-based integration of measurements and analysis software using Sensor Web and Web Geoprocessing technologies.