Once again 52Ners braved the elements and gathered for a few rounds of ultimate frisbee. Daniel Nüst instructed the players in the rules of the game, demonstrated helpful throwing techniques and clued us in to which award is most desirable – game/tournament winner, fair play award or party award! 😉 We look forward to exploring more of that horizon!
Daniel demonstrates proper throwing techniques.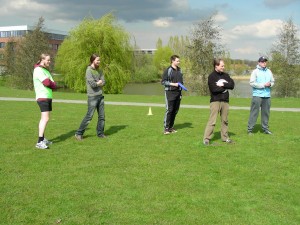 attentive listeners…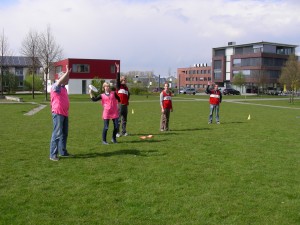 Ready?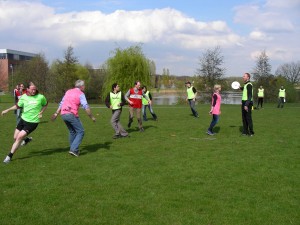 Action!